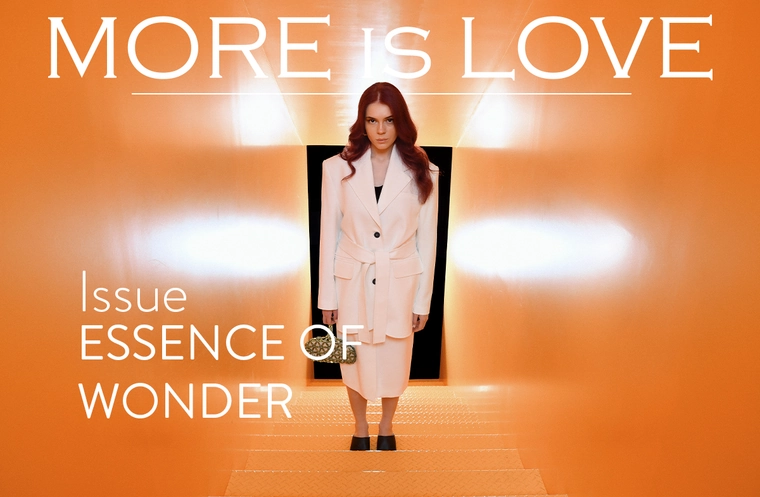 To a woman more than love to accessories, jewelry and clothing is the love to another human.
MORE is LOVE is a go-to retail destination for the unique fashion finds. Our concept store and easy-to-navigate online shopping platform aims to put a spotlight on exciting fashion creatives from local or international scenes. Located in a busy, but not the noisiest part of Tbilisi, we greet customers with our signature sunny yellow door that leads into a boutique with warm neutral colors that up bring welcoming atmosphere.
Founded by two lifelong friends - Ana Mokia and Nino Eliava, MORE is LOVE is their attempt to inspire adventure seeking, fashion loving women all around the globe. Besides, their project also aims to bring an element of discovery, joy or excitement back into shopping experience. With a careful approach to fashion and exclusively hand picked pieces (from clothing to jewelry, loungewear or beauty) with a customer in mind, our physical or digital emporium is eager to bring a truly extraordinary twist to retail phenomenon.
MORE is LOVE team works hard to achieve high customer service and admiration from our loyal shoppers. Apart from that, we also lean into the creative side of fashion, since our photo studio which is completed with tight-knit group of local artists are diligent to provide innovative content or editorials along the monthly issues of e-magazine, that highlights industry trends and stories of inspiring women from Georgia.
We are proud of our store, which offers a wide range of ready-to-wear, accessories or jewelry labels all around the world and we hope that you feel the LOVE which we express through every single detail that defines and makes MORE is LOVE.