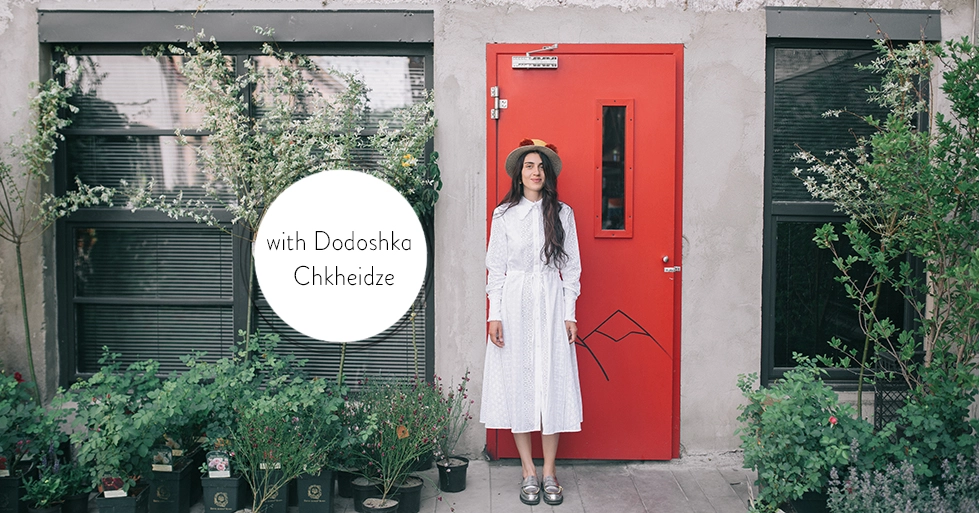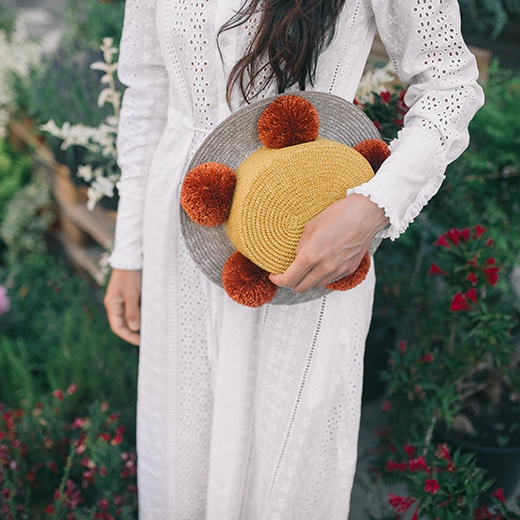 EDITOR'S WORDS
Dodoshka Chkheidze is a girl who transforms advertisements and films into colorful creations. She can't treat fashion world without love, especially when creative directors of TATA NAKA brand are her cousins. Currently, she works on the following projects: development of decorations for the eZo Festival, interior design for TBC Bank and the shop Gemorcheuli. Dodoshka believes her style icon Tilda Swinton sees that fine line where one can preserve the individuality and on the other hand be unrepeatable.
While spending a heartwarming time with MORE is LOVE team in the cuttest Plant Shop, she chose light soaring look with silver loafers emphasizing her character!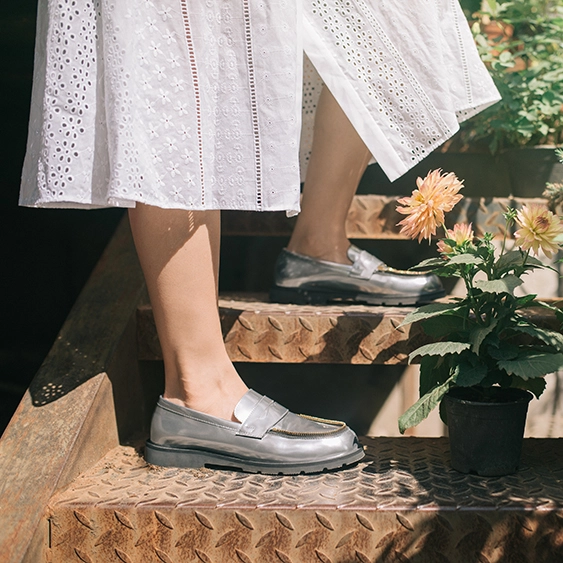 These shoes by Le Mocassin Zippe I like so much that I already have two pairs!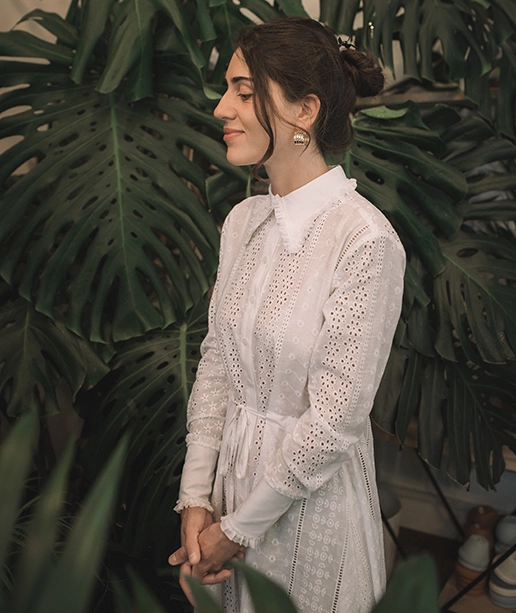 I'm not attracted when the personality is disappearing in between trends.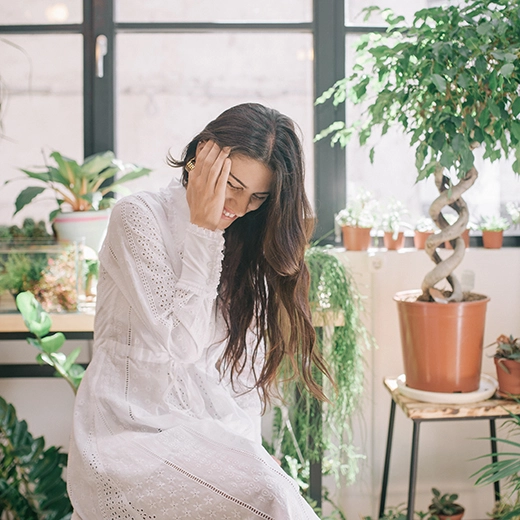 The style is able to transmit the nature and the character of a person.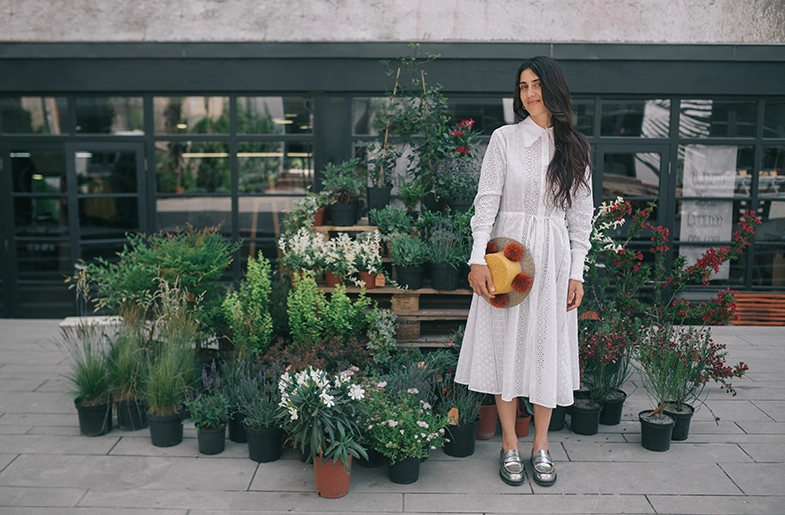 My personal style is a duet of casual and vintage. As for the color palette, it's a mix of solid colors.
Photographer: Kote Zurashvili
Interviewer: Mariam Gugushvili