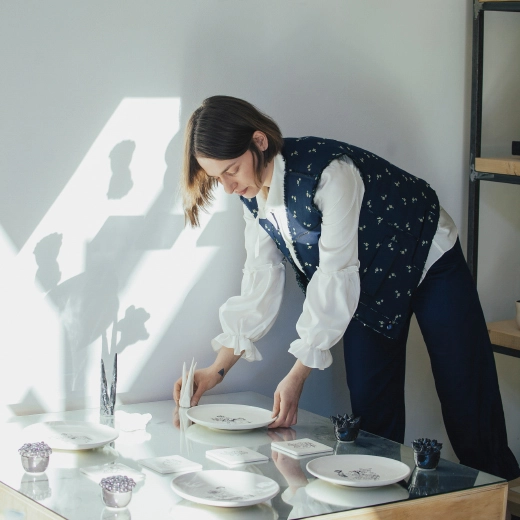 EDITOR'S WORD
Taso Gomelauri is 25 years old artist, her passion for ceramics runs deep. In 2015, with her friend, Irina Jibuti she made ceramic studio '1300'. If you're into ceramics, this place is the best destination for you. Everything is handmade, girls collaborate with artists and have open workshop. Taso tries to keep the work simple: "Because of my job, my everyday look is cozy, a pair of jeans and sweater or a shirt. In summer I love to wear floral dresses." As the interest in ceramics grows vastly in Georgia, she plans to take part in local and foreign exhibitions and works on taking ceramics to the next level by creating Ceramics Development Center.

MORE is LOVE team spent one inspiring day with Taso in her studio.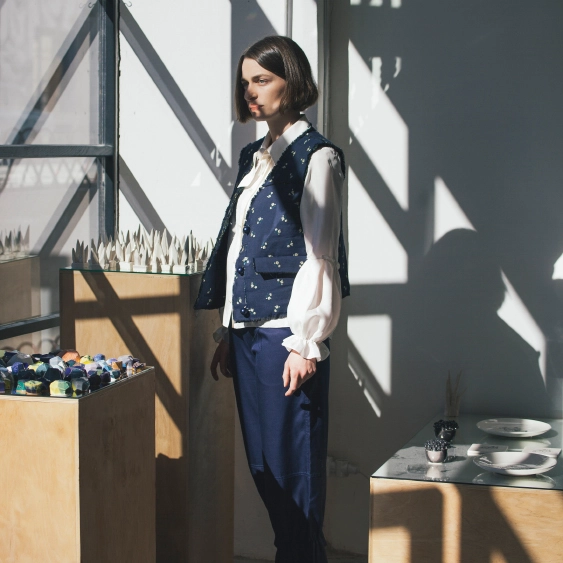 This look is close to my everyday style; I love the idea of a white shirt and vest together.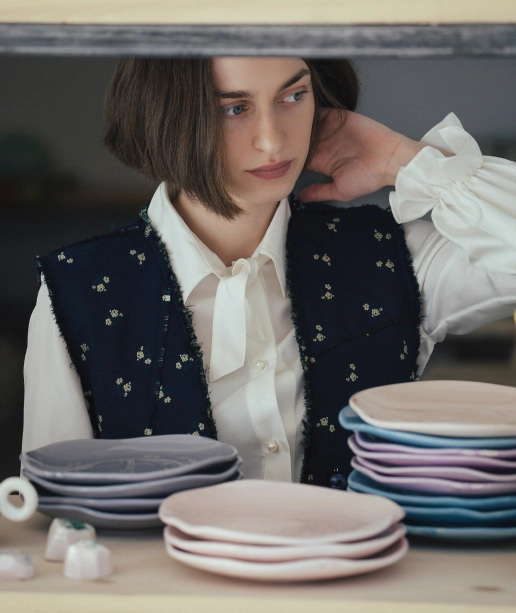 I don't hate any trend, it all depens on who (and how) wears it.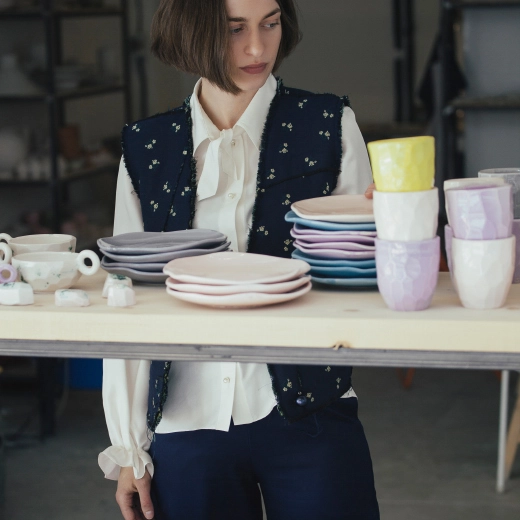 I try to feel comfortable in my clothes because my work requires different physical activities.
My style is the mix of classic and casual garments.
Photographer: Ika Khargelia
Interviewer: Annamaria Foxy