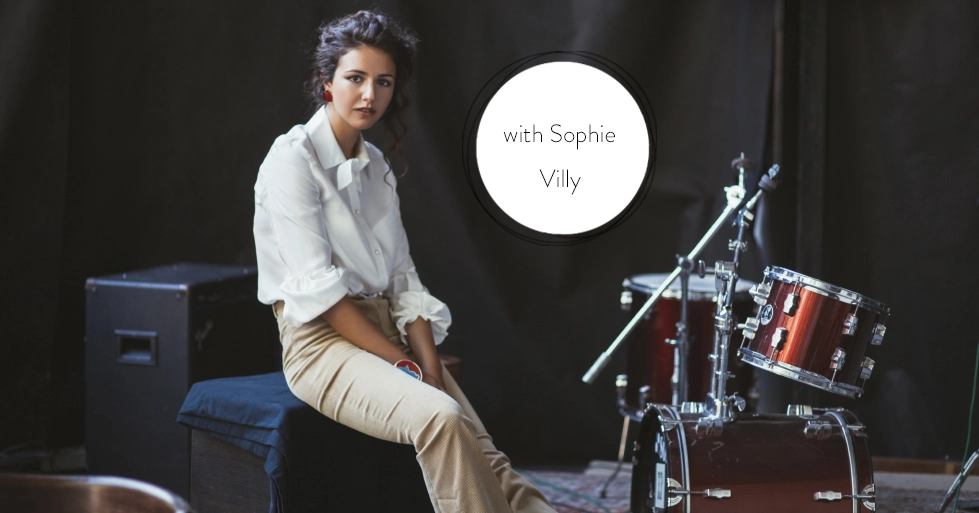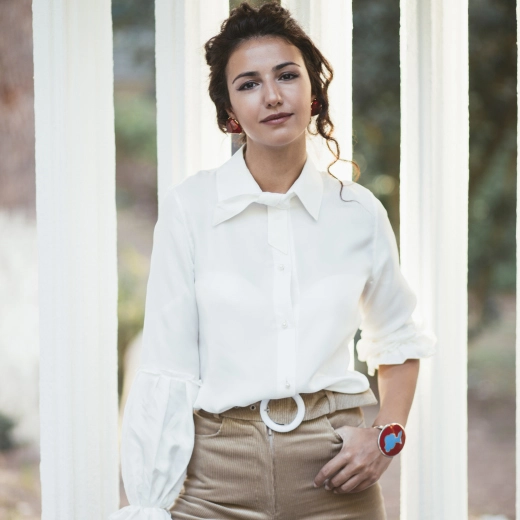 Sophie Villy, young Georgian musician and songwriter known for both, local and foreign audiences is now working on third studio album. Starting at early age, when she was just playing with her dad's vinyl collection, her catalog now includes many great soundtracks for movies. One of it was selected for the Cannes Festival Short Film Palme d'Or competition in 2015, and won "Best Original Music" at Euro Film Festival in Spain. She also played at Chloè store opening show in Kiev. But according to her, the biggest achievement of her life is the fact that she ended up having the carrier she always dreamt of. Sophie describes her style as unisex and says she loves to wear men's shirts and shoes, but also loves to mix style with feminine attributes, depending on her mood.
MORE is LOVE team spent one musical day with Sophie.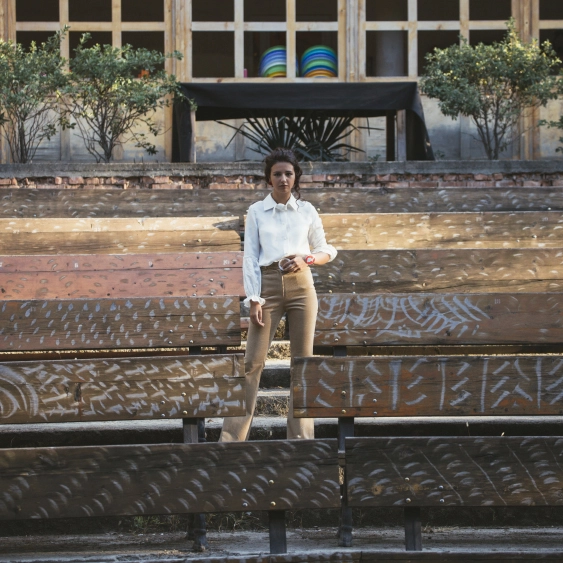 This look is so close to the music period that I adore because I love 60's and 70's as well as it feels comfy.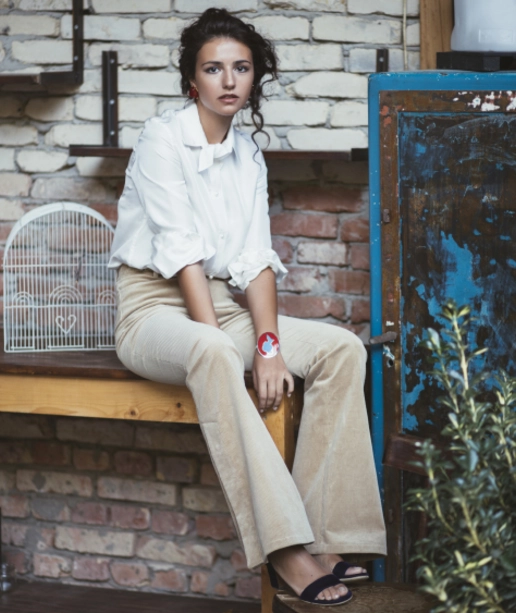 Beautiful underwear, cool sneakers and white shirt should never be missing in a woman's wardrobe.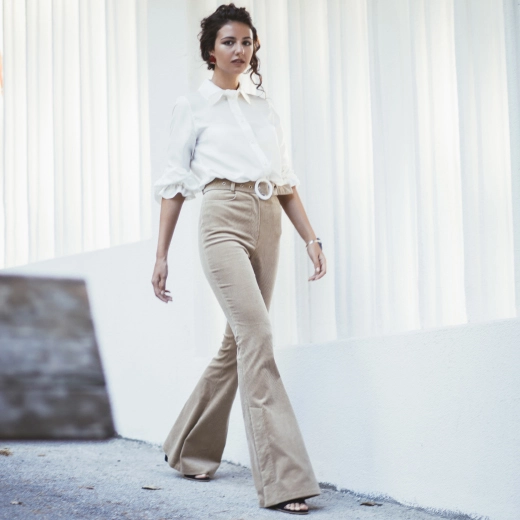 A woman that loves life and does what she loves is confident, independent and individual - such woman is happy and she inspires everyone around her.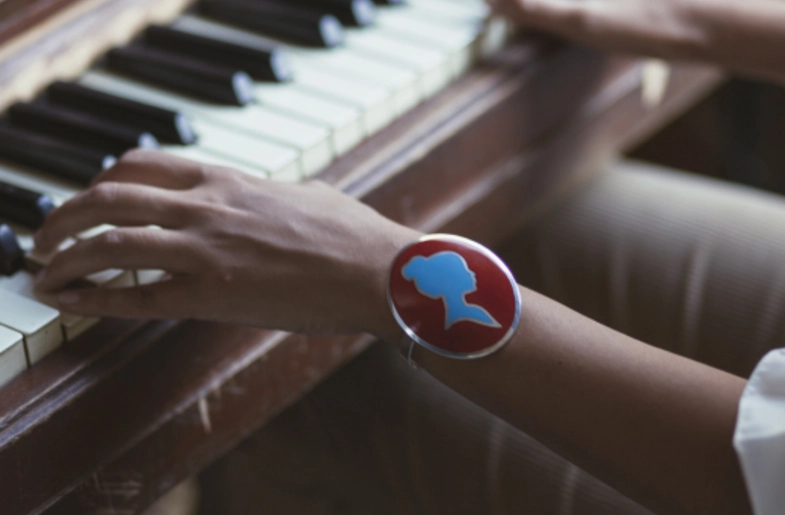 It's all in your hands and only you decide how to express yourself and your feelings.
Photographer: Ika Khargelia
Interviewer: Annamaria Foxy